Manufactured Home Innovations
Manufactured houses are constructed in a controlled factory environment and built to the federal Manufactured Home Construction and Safety Standards, known as the HUD code. Starting in 1976, the HUD code established a series of construction and safety protocols to ensure that today's manufactured homes are superior to "mobile homes," the term used for factory-built homes produced before the HUD code. Since then, manufactured homes have seen dramatic advances in appearance and quality. Like site-built homes, manufactured homes are available in a variety of designs, floor plans, and amenities.
The technology and innovations in the manufactured home industry continue to develop. Here are a few examples of the recent innovations in the manufactured home world:
Energy Efficiency
Prefabricated houses are very energy efficient because they are built to comply with stringent energy standards. They are well insulated and sealed tightly, equipped with ENERGY STAR appliances, energy-efficient heating, and cooling systems, water heaters, and high-performance windows. As a result, homes can be built to achieve the Energy Star label requirements.
---
---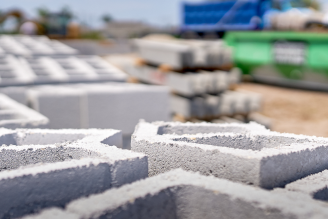 Green Building
The environmental effect of construction in a factory is inherently less severe than building homes on site. The systems built process is very efficient; materials are precisely cut, minimizing waste. Excess materials can be used on other houses being built in the factory or are properly recycled. In contrast, they are often thrown into trash containers and taken to a landfill during on-site construction. All components are delivered in bulk to one location versus trucks driving many miles to reach multiple sites. All in all, building in a controlled environment has numerous advantages.
Floorplan Design
Manufactured home companies offer virtually endless choices of floorplan layouts and designs. Many companies will also help you design a home to your particular needs and desires and build it as a true custom home. Nearly everything that can be done on site and be done in a factory. There are no limitations on the size of these homes, although the industry does focus on offering attainable homes in the country's increasingly costly housing market.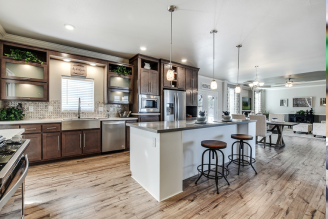 Design Esthetics
The great part about a manufactured home is that its appearance depends on you! You can go and select the home that you like the most or create a custom design. Sure optional features and custom choices will add to the price of your manufactured home; however the costs will be much less than the same selections for a site-built home. Quality construction, many choices, and significant savings of money and time are among the advantages of factory-built homes.
---
---